Innovation
We believe that to achieve excellence, we need to continually improve the quality of our products, not only to comply with our clients' requirements, but to exceed them. We develop new composite products jointly with our clients.
Technology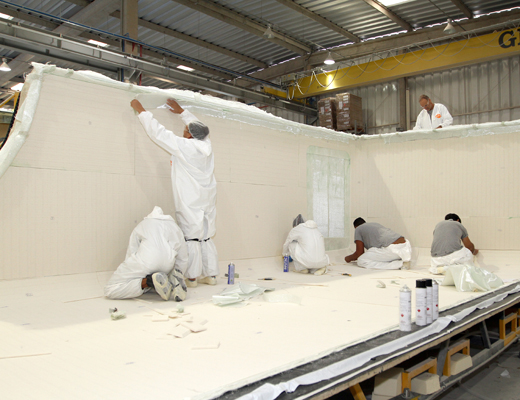 Manufacturing Process
Projection and contact molding
Vacuum bagging
RTM Light (Resin Transfer Molding)
RTM (Resin Transfer Molding)
Infusion
Autoclaves
Manufacture of sandwich panels
Numerically Controlled CNC Machining
Paint booth
Thermofarming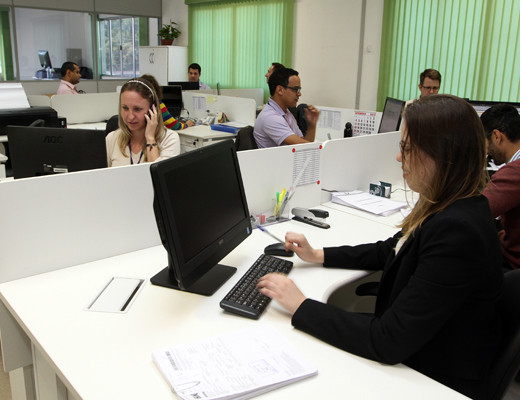 Analysis and Customer Support
Finite element analysis (FEA)
Laboratory mechanical tests with controlled environment according to ASTM D618
Mechanical characterization (tensile / compression / shear / peel & others)
Rheological characterization of fluids
Tests according to ASTM and ISO standards
Sectors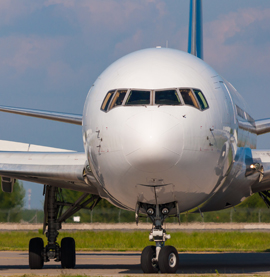 Aerospace
The company specializes in the manufacturing of composite parts for flight simulators.
In partnership with our client, CAE, the group developed the skin and structure of the new generation of CAE flight simulators.
The company also specializes in the manufacturing of molds and equipment for the aerospace sector.